What are golf gloves made of?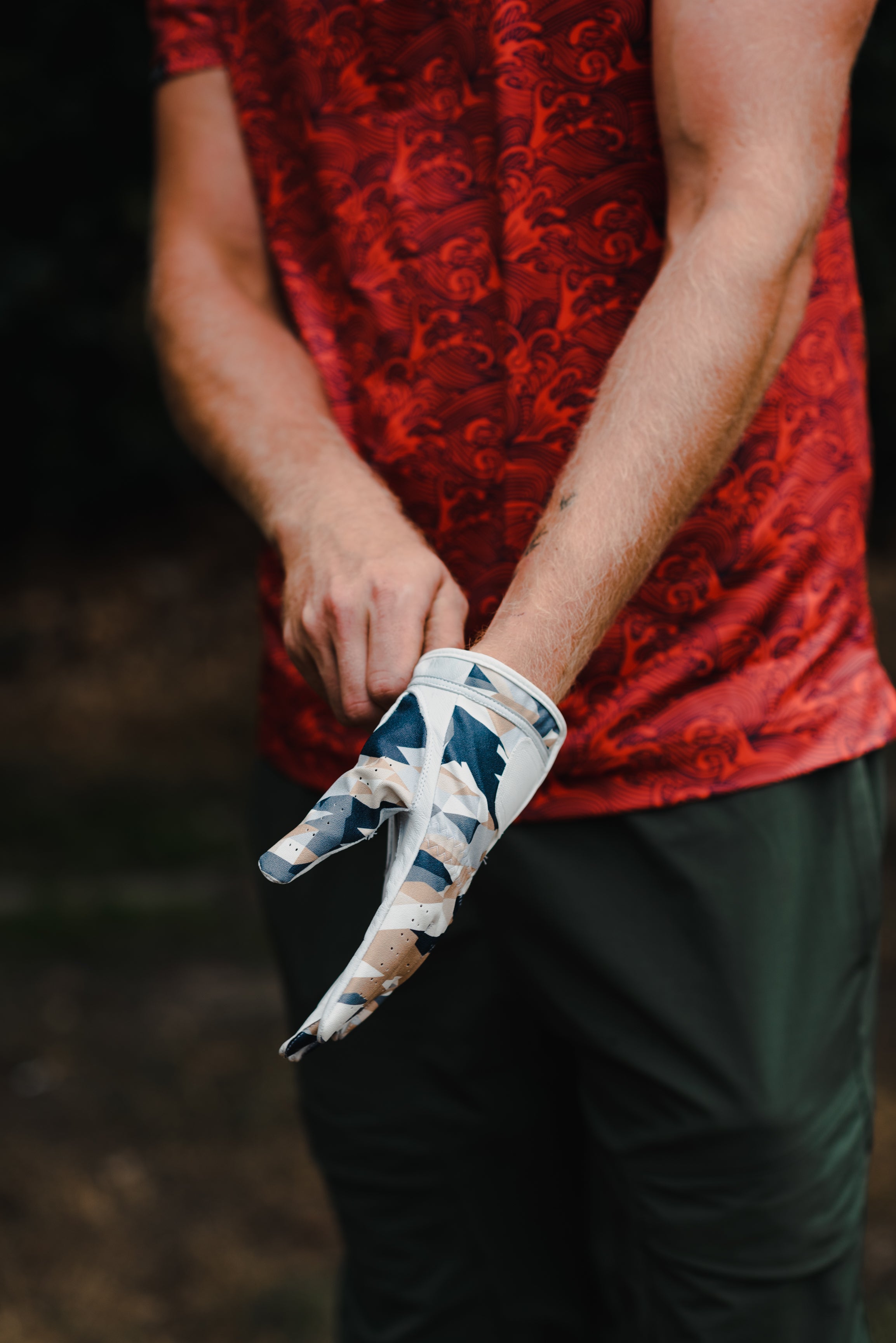 Attention: FreshGrip was recently named one of the Best Alternative Golf Apparel Brands by Initial Golf, read more here
Golf gloves are an important aspect of any golfer's swing and the quality of the materials can't be understated. If you normally wear a glove, you've definitely tried swinging and hitting a few balls without one. It just feels weird, right? It feels like you're missing a secure grip on the club as you swing.

Not only that, but a glove gives you that extra protection against blisters and sore hands from consistent friction from swinging a club. But make sure you choose the right sized glove, because a loose fitting one can cause it's own problems in terms of blisters and friction sore points. Looking for help on how to choose the right sized glove? We've written a blog about that before, read it here.

You also want it to look great. This is an important aspect when choosing the right type of glove. The different types of materials used to make golf gloves have a big impact on the quality of printing on gloves, which we'll talk about later.


Types of materials
So what material is used to make golf gloves? The two most common varieties are real leather and a faux material that mimics the same qualities as real leather but isn't as costly to manufacture.
However, don't be fooled by faux leather, as often manufacturers use cheap materials to produce poor quality gloves. This is why they're often more affordable. As opposed to premium faux leather which can be difficult to tell real leather & faux leather apart, and has the same great qualities of being supple with a soft feel.
Real leather golf gloves aren't made from ordinary cow leather, though. That's because cow leather is a thick and robust hide. It won't give the desired flexibility and suppleness that are needed to grip a golf club. Instead, most premium leather golf gloves are made using cabretta leather. Cabretta leather is a light soft leather from skins of hairy sheep. It's a very soft and supple leather and gives incredible feel and grip.
The FreshGrip quality
Our mission is to give golfers a better choice. A choice that's interesting and bold. We avoid the mundane and give you something different. But we're not doing it by sacrificing quality.

Our gloves are made from a combination of cabretta & faux leather. This is because we made a big discovery when we were creating our very first products. During development, we opted for a full 100% premium cabretta leather, and used a process called digital printing to give our gloves the bold designs that you love.

In the testing phase we noticed that the patterns on the gloves were peeling and fading during use. Something we weren't happy about. We discovered that cabretta leather is naturally moist and oily, which is why it's incredibly supple and soft.

However, a naturally oily leather is not a good combination to print designs on. The printed patterns couldn't bind to the leather and faded quickly.

We had to think of a new solution. So we tested a few alternatives. But one thing was absolutely certain, we were not going to sacrifice quality.

Our gloves are the ultimate combination of premium cabretta & faux leather. The palm is made using cabretta leather because of its impeccable feel and grip. The back of the hand is made from a smooth faux leather that is perfect bringing our bold colourful designs to life, but is still soft and supple. This faux leather is also incredibly difficult to tell real from faux.


We're incredibly proud to be making our mark on the UK glove market. Our mission is to enhance the golf experience by providing stylish and high-quality gloves that inspire self-expression and performance. We strive to create a unique and memorable brand that stands out on the course and makes a statement in the golf community. 
Have you played a round with our colourful golf gloves yet? Be sure to let us know what you think. Join the many happy customers and their 5 star reviews and freshen up your grip with a FreshGrip glove today.