6 tips to look after your golf glove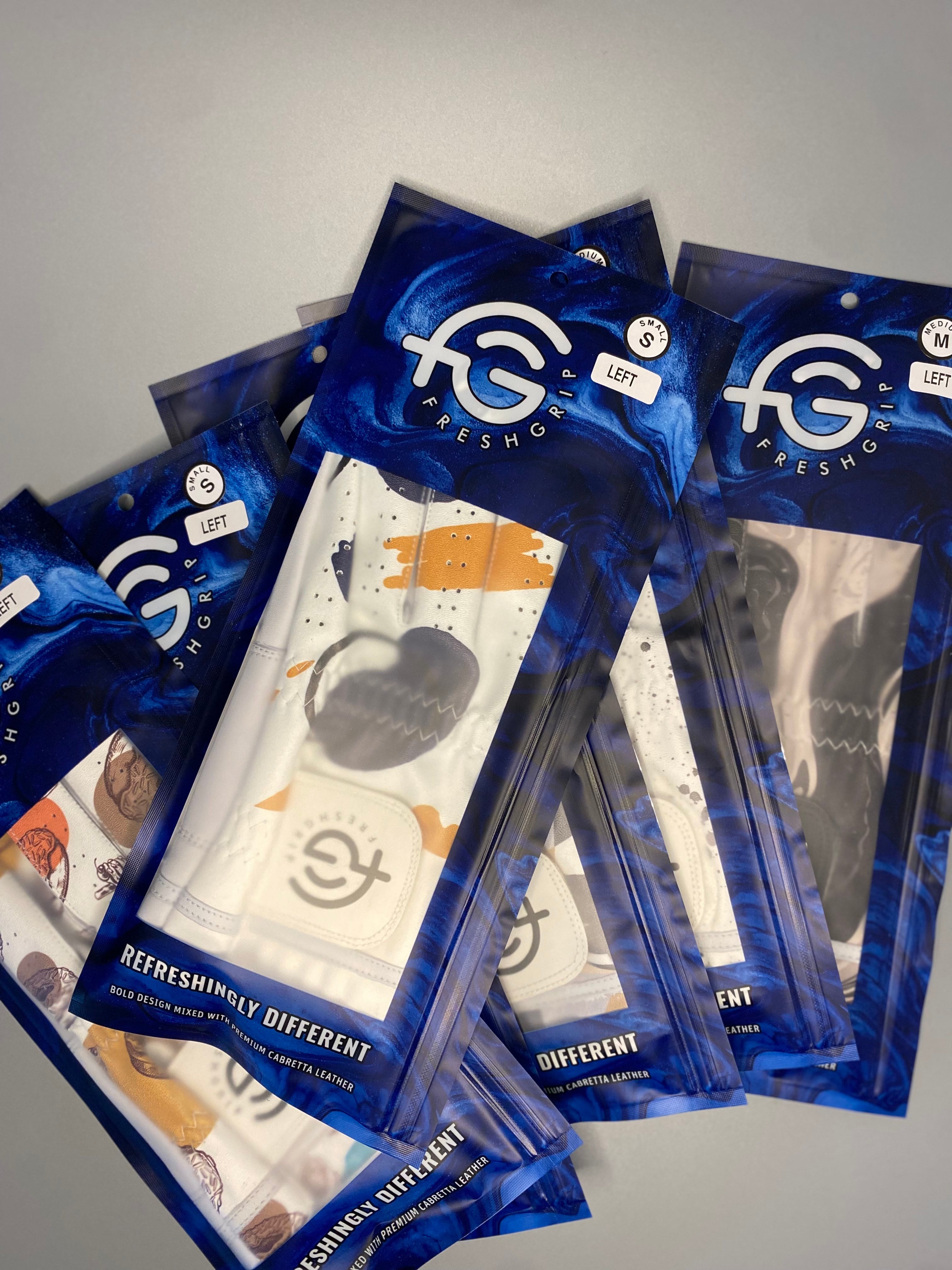 How long does your golf glove last? Are you consistently getting to 10+ rounds with a really worn out glove? Less? More? How are you really supposed to look after premium cabretta leather anyway? Well, we want to help you keep your glove looking fresher for longer, here are 6 tips to look after golf gloves. 
Tip #1 - Don't use it!
Joking, kind of. What we mean is, don't use your sparkly new FreshGrip glove down the range, or during practice. Always keep an old one in the bag for that. There's no need to hit balls with your latest fresh one for practise, it's a sure fire way to dive bomb it's longevity. Keep your nice looking ones for when it really matters, out on the course. 
Tip #2 - Store your glove properly. 
Golf gloves aren't supposed to be left screwed up and damp in your bag after a round. This can really damage the material and can become hard and lose its shape. After you finish, make sure your glove is dry and lay it flat in it's own pouch, copying the original shape it came in. A ziplock bag or similar is great. If it's damp, make sure to dry it before storing it. All FreshGrip gloves are delivered in resealable pouch which is perfect to store your golf glove in when not in use. 
Tip #3 - Take your glove off between shots
Wearing a glove when you're not hitting a shot isn't necessary, so this is a perfect time to take it off. Overtime, your glove will absorb oil and moisture from sweat which wears out the leather faster. Slow down this process by taking it off when you can and let it breath.  
Tip #4 - Gently wash it
A dirty, grimy, greasy, sweat-stained glove is likely deteriorating before your eyes. Grease/oil/salt/dirt wears away at the leather, causing it to rip or crack — especially after the moisture component has dried out. One way to avoid this is to gently hand wash your golf glove at home. You read that right. With a gentle detergent, a quick soak and a gentle scrub will help pull the oil out from your glove and have it looking and feeling like new. Just don't put it in the dryer — let it air dry.
Tip #5 - Get the right size
Make sure you buy the right size. An ill-fitting glove could cause wear and tear in various areas. We have a handy blog post published to help you measure your hand and buy the right size for you. 
Tip #6 - Check your wear marks. 
It might not be the gloves fault, it could well be your grip. Wear excessive wear marks in the fat part of the palm, underneath the little finger, the thumb or index finger locations means it's likely you are gripping the club too hard. Over time you should have even worn marks across the hand.